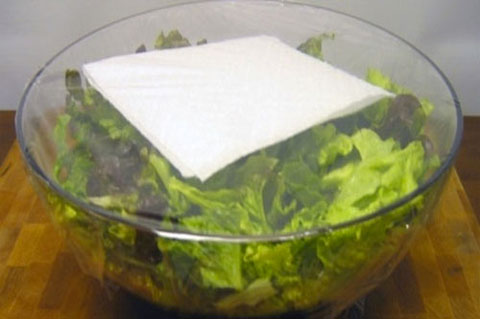 Technology Date: 13-09-2019 by: Nguyễn Cao Cường
Experience food preservation using plastic bags
Recipes for food preservation, food every day with regular plastic bag. In addition to making shopping bags, garbage bags, transported goods, … plastic bags used for packaging food also family. Here are tips to use plastic bags to preserve foods for your family always fresh.
1 – Use plastic bags to wrap vegetables
You can buy all kinds of food bags dedicated, or even you can take advantage of the many plastic bags available, to preserve the family vegetables, then put them in the refrigerator, to help vegetable more long wither and still fresh.
>>Note: these vegetables contain a lot of oil in the refrigerator should not. Celery is an example. You should not put them in plastic bags, it's best to let them cool place, avoid sunlight.
2. Preserving vegetables
Solidarity with assorted vegetables, wrap them before plastic bags, you should add 1 piece of kitchen paper to absorb moisture, this way helps vegetables are always fresh and deep black . This way, you will probably need food wrap shrink film.
3. Preserving beans, nuts in plastic bag
First, you need to make sure that the plastic bag was completely dry. Then, you can take advantage of the used plastic bottles, cut out the mouth bottle, forcing bags in plastic bags. And you've got a peanut storage, parking … effectively, but removing them is also very convenient.
4. Preservation of bananas
When no salt for bananas in the refrigerator (will cause odors to other foods), you should use plastic bags to tie the stalks bananas. This will help bananas fresh longer, avoid dark stalks. In particular, you should not separate it from the bunch of bananas.
5. The food should not be stored in plastic bags
– You Should not use plastic bags contained tomatoes, because of lack of oxygen conditions causing broken tomatoes, so for fresh air. The green fruit you to easy to reverse. If you want to cook quickly, let tomatoes with other fruits.
– Do not get mushrooms in plastic bags, will make them susceptible to mold. Should leave them in the cat – ton tank and cool place.
These are common everyday foods. Using these simple tips will help preserve plastic bags of food, vegetables are always fresh and delicious. But also should not use plastic bags containing some food, you should note.