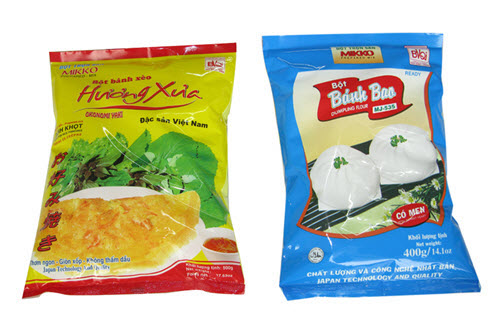 Technology Date: 13-09-2019 by: Nguyễn Cao Cường
Notes on printing packaging design
The note in the style of design and product packaging printing impression. Not only to contain and packaging products, packaging today is also the channel to promote products, an effective marketing tool. Whether packaging paper packaging or plastic bags if they are eye-catching design will help products stand out among thousands of other products, thereby stimulating consumer shopping. Therefore, the design printed plastic bags and advertising is essential. Here are the most important considerations when designing packaging .
1. Simple and clear
Especially with the packaging is plastic bags should be designed with a simple layout, balance, sufficient to transmit the necessary information to consumers. This will make the right impression to customers and increase the ability to "remember" to the product right the first time exposure – function product positioning.
2. The unique idea, differences
To increase accessibility to customers, should have style design which bithat impressive and unique. Therefore, try to search for truth poisonous ideas and strange, impressed customers. Since then, the possibility of products being located on consumers will increase.
3. Full and accurate information
To create the trust from consumers, the information on the packaging must be concise but complete and accurate. A product that the outer packaging information are vague, inaccurate will estrange customers and make sure it is difficult for customers to find products for the second time .
4. Bring the handy
It should be noted in the packaging design is the convenience and ease of use. A product likely will lose sympathy with consumers because the packaging is too hard to open. Or packaging too bulky, not transportation also make it difficult for consumers.
5. Correlation keep color packaging and products
We can say that the packaging is the face of the product. So let's find out the correlation between the dominant color of the image on packaging and advertising products inside. For example, the beverage products, orange juice, the packaging often get an orange cardboard… This correlation will become a characteristic "identity" for the product.
These are important considerations to packaging design successful products. Indeed, in the packaging is an effective marketing channel for products. Even many big brands have invested significant amounts for the design and printing on the packaging of their products.