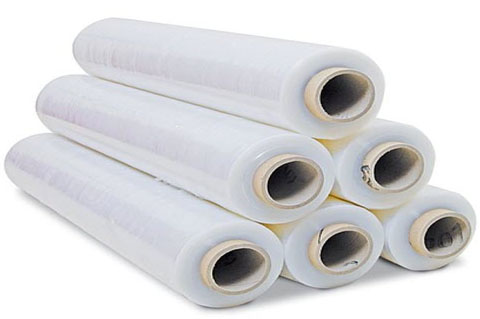 Technology Date: 13-09-2019 by: Nguyễn Cao Cường
What is stretch film?
Stretch film is the food wrap films, pallet wrap films.
1. Khái niệm màng chít
Màng chít PE (hay màng co) có tên tiếng anh là Stretch film được làm từ vật liệu LLDPE ( Low Density Polyethylene) có nhiều ứng dụng trong các lĩnh vực khác nhau. Ngày nay, màng chit đã trở thành cách thức tối ưu để bao bọc hàng hoá trong quá trình vận chuyển.
1. The concept of stretch film
Stretch film is made from material LLDPE (Low Density Polyethylene) has many applications in various fields. Today, the film became chit optimal way to wrap the products during transport.
2. The good properties of the stretch film:
– Ability to stretch – wrapped adhesion and surface wide rows
– Resistant to dust, shock resistance
– Thanks to transparency, we have observed goods while maintaining secure them clean .
– It is the most economical method for packaging and transporting products
3. Stretch films and applications
PE film, custom requirements and intended use. The most common used is 3-layer stretch film for consistent costs and its technical characteristics. 3-layer film production stretch film first machine belt 3 layers which are often used in the same class of materials that feature suction, adhesion.
In life, the stretch film scattered widely applied:
– In the usual household food wrap stretch film; avoid dirt, keeping perishable carried competence, thanks to smoking and adhesion properties of its surface.
– In the industrial sector he often used stretch film to wrap pallet shipments, products, avoid clashes, collisions, protecting the product during transport.
– The furniture industry usual stretch film, pe stretch film purpose furniture upholstery products prevent scratches during transport – Some spas also used stretch film to beautify the waist for women by wrapping topical . Because of the variety of applications that stretch film more and used more widely and using 2 methods stretch film hanging handmade and wrapped in wrapping machine wrapping stretch film unfortunately often appear in industrial parks and companies with large volume use .