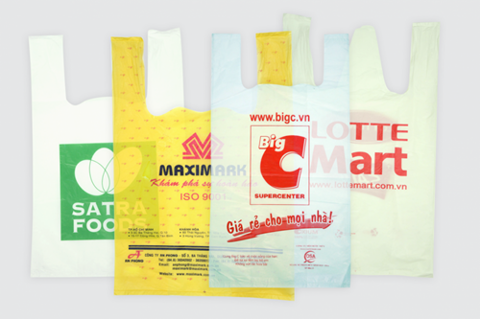 Technology Date: 13-09-2019 by: Nguyễn Cao Cường
Why print advertising on plastic bag
When printing a unique design, the plastic bag will be a great advertising channel that is completely free.
Have to say, the print ads on plastic bags are familiar with all businesses . Type of packaging is popular on the market, if designed unique printing the plastic bags would be a great advertising channel and free.
As you can see, compared to conventional plastic bags, the printing of advertising on plastic bags create another architecture- clear. The information is printed on plastic bags, such as logo, slogan, address, phone number address, email … making plastic bags as a versatile business cards.
Printable "everything" on plastic bags
With today's printing technologies (copper pipe pringting), companies producing plastic bags can help you realize all the ideas to make a difference for the corporate brand. This is one of the biggest advantages of plastic bags.
Printing plastic bag affirmed brand value
No coincidence that so many companies are willing to spend billions for printing and advertising design on plastic bags. Have to say, the packaging will represent the face of the company and confirmed the value of the business.
Accessibility and spread
The purpose of the design is printed plastic bags to impress customers. A bag printed beautifully unique and will not only reach to 1 client, which will create a "viral effect" to millions of consumers. Therefore, plastic bags advertising channel is free and efficient.
With all the benefits that can bring, the printing of advertising on plastic bags is essential for your business to reach customers and brand advertising quickly.